Artifact-based Computing and User Research
Recent advances in sensing, processing, and machine learning are expected to gradually transition our world into a new era where machines take initiative and proactively approach their users, while gradually fading into sensitive application areas with societal and ethical consequences. This development is propelled by new modalities of interaction, such as voice, virtual/augmented reality, emerging sensing opportunities introspecting users, and new capabilities of predicting user needs and intentions.
Research through design in transdisciplinary settings
AI-driven assistance and companion systems
Human-machine and human-AI cooperation in a variety of contexts
Adaptive and attention-aware information systems
Explainability, transparency, and accountability of AI systems
New interaction modalities such as voice and AR/VR
Human-centered design in all stages from ideation to implementation
User experience design
Co-creation of common artifacts
Quantitative and qualitative evaluation of digital artifacts
Societal, ethical, and gender-related implications of emerging technologies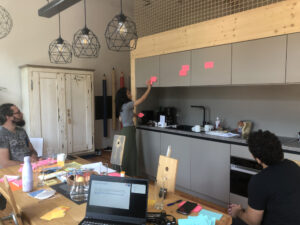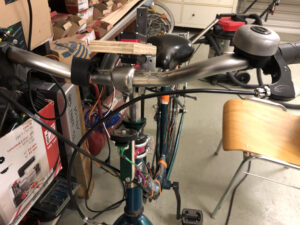 "In-Situ Analysis of Behavior Patterns and User Experience of Automated Shuttle Bus Users" – 01/2022
Philipp Wintersberger, Andreas Riener
User Experience Design in the Era of Automated Driving. Studies in Computational Intelligence, vol 980. (Springer)
"Evaluation of Imminent Take-Over Requests With Real Automation on a Test Track" – 12/2021
Philipp Wintersberger, Clemens Schartmüller, Shadan Shadeghian-Borojeni, Anna-Katharina Frison, Andreas Riener
Human Factors: The Journal of the Human Factors and Ergonomics Society
"The influence of experienced severe road traffic accidents on take-over reactions and non-driving-related tasks in an automated driving simulator study" – 11/2021
Klemens Weigl, Clemens Schartmüller, Philipp Wintersberger, Marco Steinhauser, Andreas Riener
Accident Analysis and Prevention (Elsevier)
"The TOR Agent:Optimizing Driver Take-Over with Reinforcement Learning" – 09/2021
Jakob Kuen, Clemens Schartmüller, Philipp Wintersberger
AutomotiveUI '21 Adjunct: 13th International Conference on Automotive User Interfaces and Interactive Vehicular Applications
"Gear Up for Safety:Development and Evaluation of an Assisted Bicycle" – 09/2021
Philipp Wintersberger, David Suppan, Andreas Schweidler, Florian Michahelles
AutomotiveUI '21 Adjunct: 13th International Conference on Automotive User Interfaces and Interactive Vehicular Applications
"Human-machine collaboration on data annotation of images by semi-automatic labeling" – 09/2021
Tom Haider, Florian Michahelles
MuC '21: Mensch und Computer 2021
"Operationalizing Human-Centered Perspectives in Explainable AI" – 05/2021
Upol Ehsan, Philipp Wintersberger, Q. Vera Liao, Martina Mara, Marc Streit, Sandra Wachter, Andreas Riener, Mark O. Riedl
CHI EA '21: Extended Abstracts of the 2021 CHI Conference on Human Factors in Computing Systems
"Let's Share a Ride into the Future: A Qualitative Study Comparing Hypothetical Implementation Scenarios of Automated Vehicles" – 05/2021
Martina Schuß, Philipp Wintersberger, Andreas Riener
CHI '21: Proceedings of the 2021 CHI Conference on Human Factors in Computing Systems
Human-Robot Collaboration
Exploring the different ways we can improve collaboration between man and machine, while leveraging their individual strengths.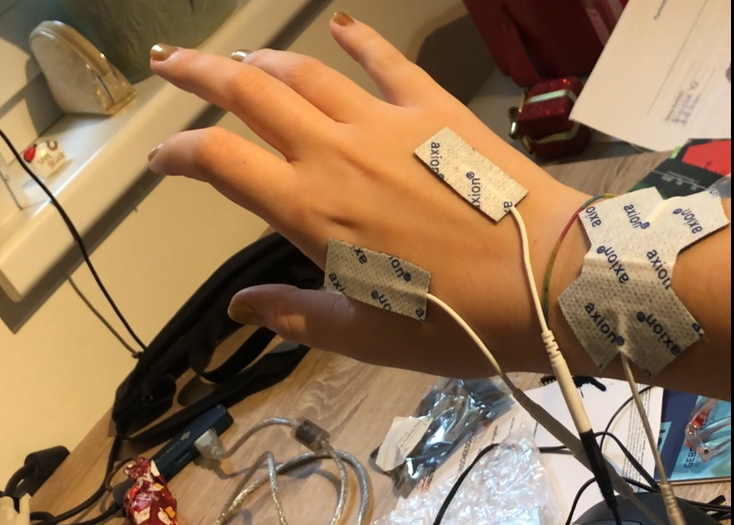 Haptic interactions such as Electric muscle stimulation (EMS) need an understanding of parameters concerning the design of bodily integration systems, and ways to promote appropriate experiences. We investigate the elements that may influence an EMS system's user experience, notably the user acceptance with having the body actuated, as well as the relationship with motor learning.
We develop and evaluate the implementation of a self-balancing assisted bicycle, with the aim to integrate safety features, devices and add connected driving features. So far, we have developed a high-fidelity VR bicycle simulator to conduct realistic studies with human participants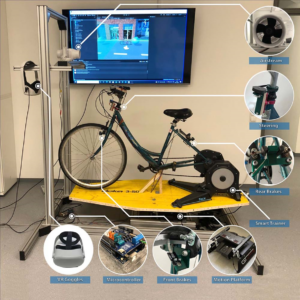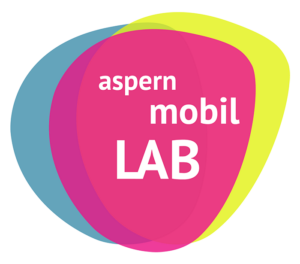 The aspern.mobil LAB creates a space where residents, researchers, municipalities and companies can collectively contribute to the development of new, urban mobility in Seestadt Aspern. It aims to locally establish and support a new culture of mobility and innovation that can become a local flagship project for Austria as a location for innovation. Mobility and innovation culture should be carried by the community emerging around aspern.mobili LAB. The lab serves as an infrastructure for research and development. The core areas of innovative mobility solutions include active mobility, shared mobility as a service, as well as first/last-mile logistics and the analysis of their spatial, economic, ecological and social added value.
Behind the Wall: Collaborating with a robot with no direct line of sight (Diploma)
Computer Aided Sustainability: Visualizing Future Impact of Personal Choices on the Environment (Bachelor  |  Diploma)
Digital Dentist – Investigating the processes involved between patient and dentist (Bachelor)
Improving Driver Take-Over with Reinforcement Learning: A Human-centered Approach (Bachelor  |  Diploma)
Interactive turn-off guard for cyclists (Diploma)
Investigating Rotational Motion in Virtual Reality Bicycle Simulators (Diploma)
Physically Realistic Force Simulation for a VR Bicycle Simulator (Bachelor  |  Diploma)
"Green Fifteen" –Concept of dynamic grouping of cyclists in traffic (Bachelor)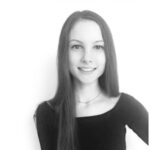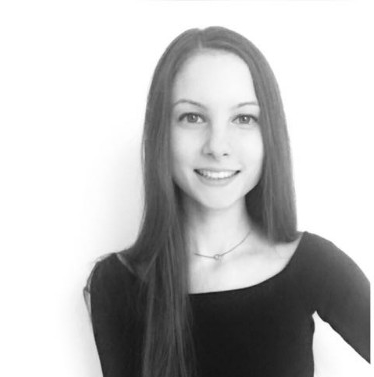 Christina Tüchler
Student Staff
Favoritenstrasse 9-11
2. Stock (Stiege 3)
1040 Vienna
Austria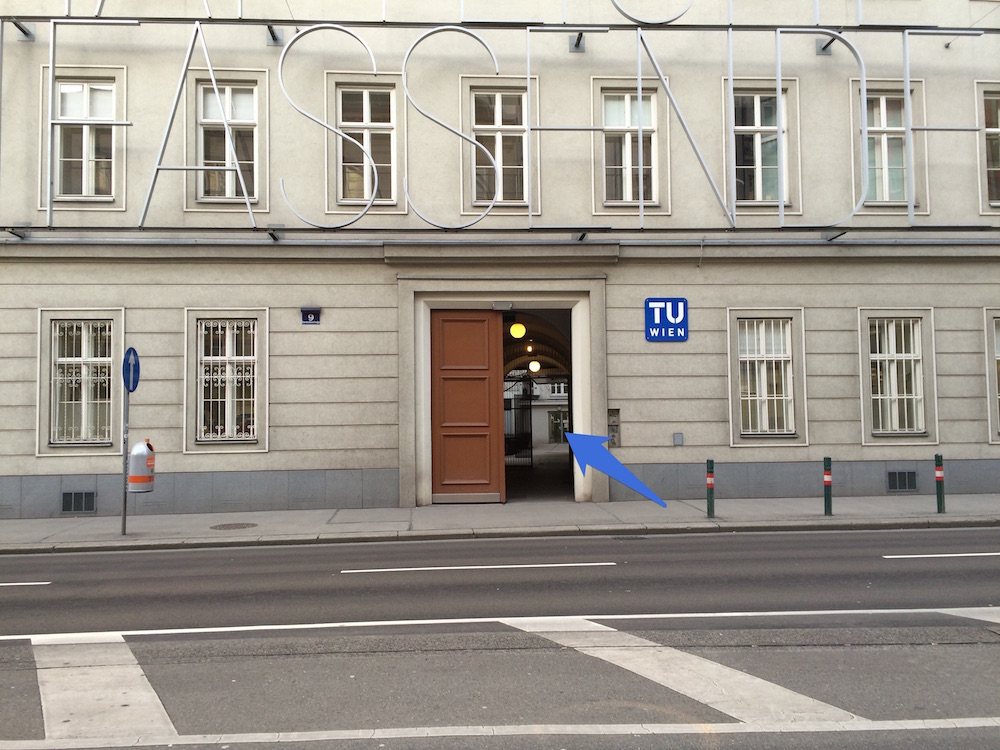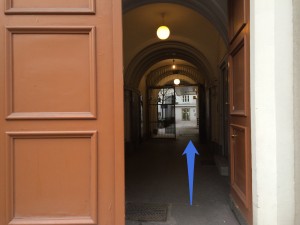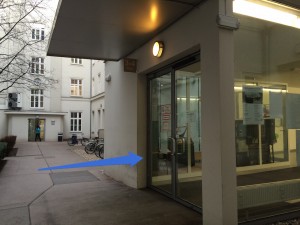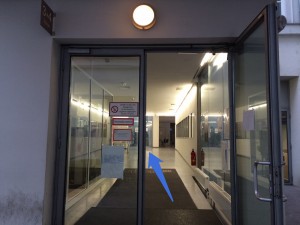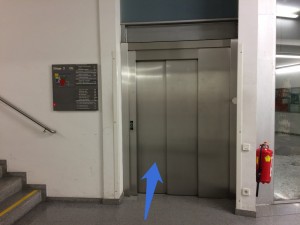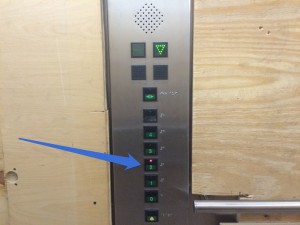 Contact:
Office Services
Ioana Nicoara
ioana.nicoara@tuwien.ac.at
+43-1-58801-193407